NASCAR SimRacing (Game)
License:
Free to try; $39.99 to buy
Operating Systems:
Windows Me, Windows XP, Windows 2000, Windows 98
Additional Requirements:
Windows 98/Me/2000/XP, DirectX 9.0c drivers, NVIDIA GeForce 2
Limitations:
Two-track and 10-car trial.
Publisher's description of NASCAR SimRacing
EA Sports presents the new standard in NASCAR PC racing: NASCARSimRacing. Created by NASCAR veterans and tested by NASCAR Nextel CupSeries drivers such as Ryan Newman, NASCAR SimRacing is the perfectcombination of realism, a true racing feel, depth, and advanced EASports presentation. Thunder down the straightaway at DaytonaInternational Speedway alongside 42 other drivers live and online, asVoice over IP smack talk mixes with the roar of V8 engines in glorioussurround sound. Navigate the high banks of Bristol Motor Speedway, thenwatch full race replays and analyze your telemetry against that of realdrivers to improve your skills as you progress through Career mode.Live the life of a NASCAR driver as you rise through the ranks to Chasefor the Cup in the most realistic NASCAR game ever created.
Previous NASCAR simulations have captured the excitement and speedof racing, but this latest entry from EA Sports is specificallydesigned for PC gamers with a strong knowledge of the sport. All theautomobile settings, from the tire traction to the clutch dead zone,are customizable. Those of us still learning what everything does,however, can set most of the difficult manual controls to automatic.The result is an accessible racing game that's full of extra optionsfor gearheads.
The demo lets you enter the Brickyard 400 or Banquet 400 races atthe Indianapolis Motor Speedway or the Kansas Speedway, respectively.From the moment you get behind the wheel, you'll notice the cars feelmore realistic than in other games. They're heavier, with moremomentum, and the weight of the cars will shift at different speeds ondifferent parts of the track.
The game looks and sounds fantastic, from the colorfully accuratecars and excellent track details to the roaring engine and the shiftingtransmission. Playing the game without driver aids is very hard forinexperienced racers, which creates a nice, long learning curve forhard-core NASCAR fans who want to control the whole race like theirreal-life counterparts do.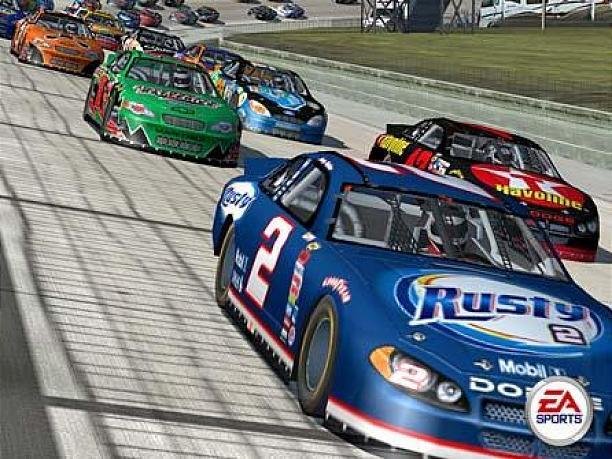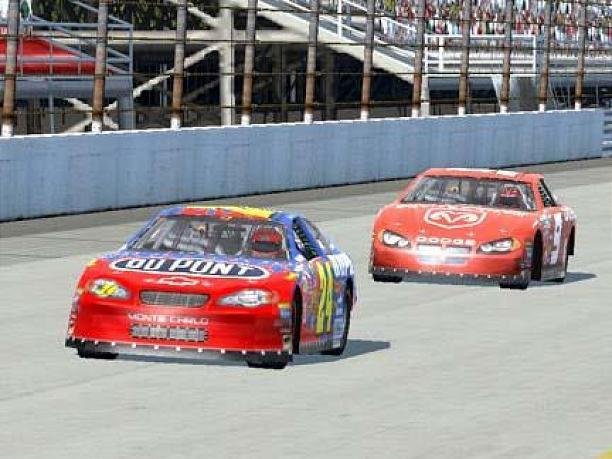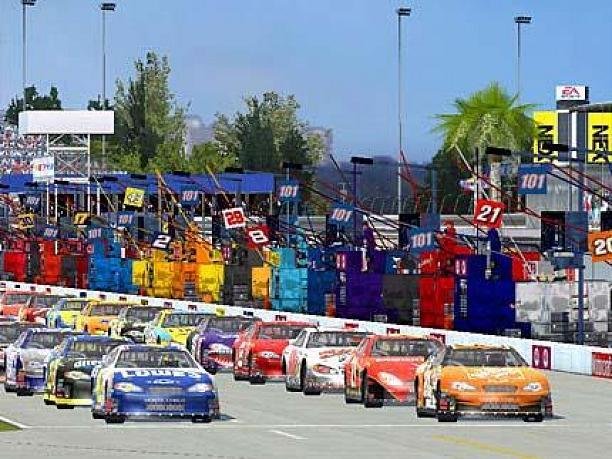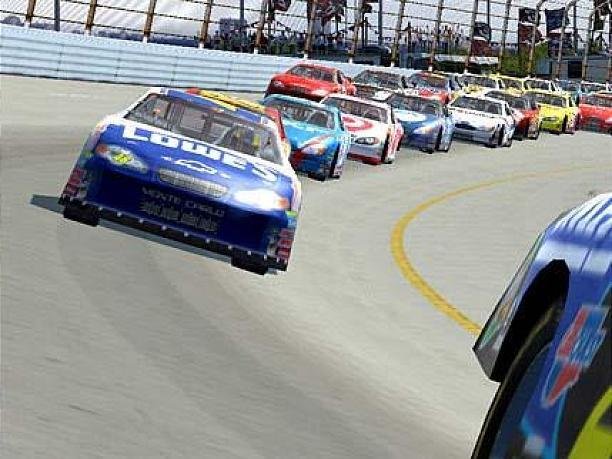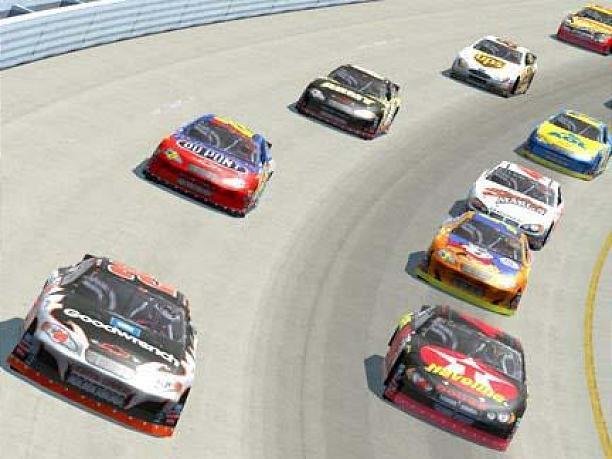 Download Now