Freida Pinto In The Arms of James Bond
After charming us all in
Slumdog Millionaire
Indian actress
Freida Pinto
, the stunning brunette is to star with Daniel Craig in the next Bond flick
Bond 23 2011
, set to be filmed in Afghanistan. Actress
Olivia Wilde
is set to play the "bad girl" opposite Craig in the same film, reports Hollyscoop.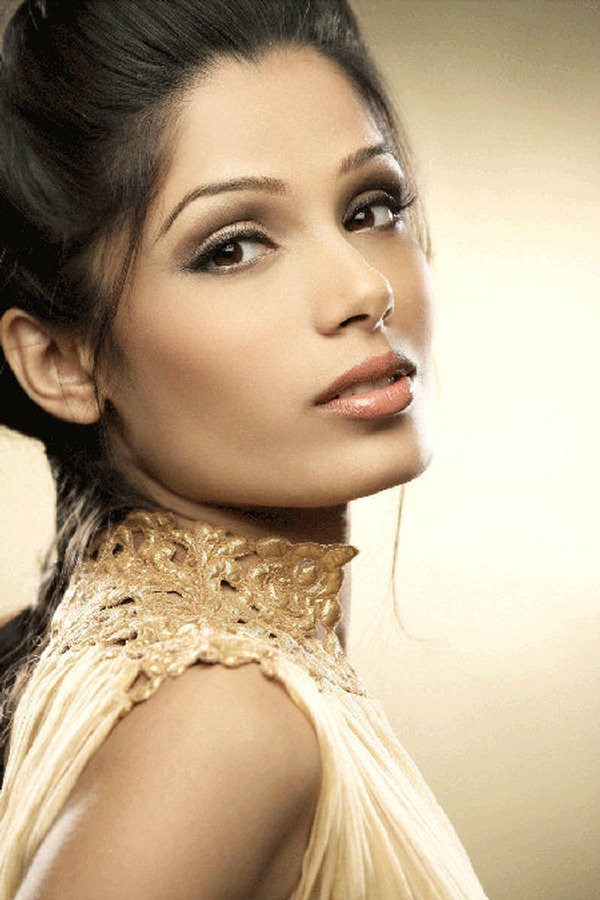 Pinto, 25, was tagged to become the next Bond girl by director Sam Mendes, who thought she would make the ideal gal for James Bond. Although she was reportedly nervous about accepting the normally sexualized role, she did eventually decide to take the role.
Her boyfriend, Dev Patel, whom she began dating when they met during the filming of Slumdog Millionaire, says he's "cool with seeing his love in the arms of the formidable superspy.